Working with Patty and her team was amazing! As a first-time home buyer, I was a bit nervous and on top of that, the market was crazy during Covid! Patty was so calming and reassuring throughout the whole process. After only a few short months, I was able to find the perfect first home in the Triangle! I couldn't be happier! Her team also made the closing process and the days leading up to it smooth and easy. Colleen walked me through every step and was sure to keep me up to date on what may be due next. I can't thank them enough!
Jesslyn D
There are not enough words to express how wonderful the Patty Sells NC Team are. Patty was magnificent and patient. She would be completely honest if she felt a house was not a good buy or not our style. Patty made the process smooth and easy during a challenging market. We have recommended her to all our family and friends. If Patty was not wonderful enough she has a stellar coworker who helps make the closing process move along in a seamless fashion. They both truly take the stress out of buying and selling. Making you feel you are working with friends you've known forever.
Sarah Ann
Patty and her team are the best. It took a few months to find the right place, but we did. Patty was super flexible, which was great given my work schedule. She and her team made it so easy, made sure I had everything i needed through closing. She gave great advice and really listened to what I needed. I used her to sell my house a few years ago, and she was awesome. 9 offers in 16 hours and got me well over asking thanks to a smart listing price that led to a bidding war.
Jim Bennett
Patty and her team are exceptional! Patty and her team communicated with us throughout the entire process-always responding, promptly - to emails, texts, and phone calls. She answered all of our questions, addressed our concerns and made the entire experience stress free. I think what I appreciated the most was that Patty worked with us, she was consistently positive and the buying/selling experience felt like a team effort. With her help, we found the home that met our family's needs. We are so grateful to have had the opportunity to work with Patty Sells NC/Hampton & Co.!
Aretha Powe
We are SO GLAD we had Patty and her team on our side when selling our home. From the first meeting, Patty made everything very clear and easy to understand. We moved out of state while the house was on the market, and Patty and the team went above and beyond to take care of our house and keep an eye on things for us. The communication throughout the process was excellent every step of the way. Don't hesitate to have Patty, Colleen and the whole team on your side when you buy or sell your home! We're so grateful for them.
Kathryn Byrne
The Patty Sells NC Team was excellent to work with! Patty and Colleen went above and beyond in helping us with our first home buying experience. They were quick to respond to all our questions and concerns, were very detail-oriented, and we always felt that they had our best interests at heart. If there was ever a question that they were unsure of, they went above and beyond to get the answer and were extremely resourceful.
We have and will continue to recommend their team to friends, family members, and anyone who is looking to work with a realty team that you know is all about advocating on your behalf and following through on their word.
The Patty Sells NC Team was without a doubt a pleasure to work with and we look forward to doing business with them again in the near future!
Michelle Murphy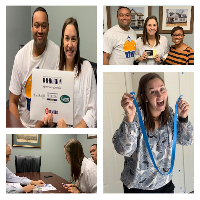 As first-time homebuyers, we had a ton of questions as well as a lot of nervous energy about this huge decision. Patty and her team made it so easy, communicated clearly and often, and helped us find our home, a home that was above and beyond our expectations while still within our budget and desires. Patty was incredible and made us feel like her number one priority through the entire journey, and we are forever thankful for her and her amazing team!
Kara C.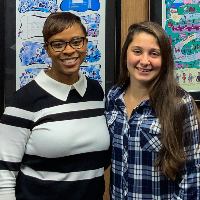 Patty and Colleen made my first-time home buying process SO fun and stressless! Patty took the time to thoroughly get to know me and find out what I was looking for. She spent months with me, driving to multiple cities and spending countless hours searching for my perfect home. When we finally found it, she took the time to research the home/area to make sure it was a smart buy for me- she even did a fabulous job negotiating it down to the right price! When it got down to business, both Patty and Colleen did an amazing job making sure everything was in order for a successful closing. Colleen handled all of the scheduling for inspections, closing, and provided me SO much information regarding costs for any repairs/upgrades, HOA information, and general information regarding the house and neighborhood. For this being my first time purchasing a home, I was extremely impressed with how smooth and how informed they both kept me throughout the entire process. I can not recommend Patty and her team enough!! If you are buying or selling a home, call Patty!! She will work tirelessly to get you what you need!
Olivia Federici
Only 5 stars? You gotta be kidding me! Patty and her team outshine the five measly little stars I get to rate with here! This is the second home patty has helped me sell. She knows her the Durham market, her videographer and staff Jedi Masters and she is an absolute JOY to work with. Wanna sell? Call Patty. Wanna buy? Call Patty. Wanna have fun and get the best price either way? CALL PATTY!!
Iva Lawson
My experience with the Patty Sells NC team was nothing short of fabulous. I found them to be knowledgeable, professional, and responsive. Even if you are just considering buying and/or selling a property you will not be sorry you contacted the Patty Sells NC Team!
Valgena Respass
The housing market in Raleigh is challenging! We are currently under contract for our forever home thanks to Patty and her team. They are fully committed to making our home buying process a positive experience. Her vast knowledge of this roller-coaster real estate market, attention to detail, and fantastic people skills has allowed us to feel fully supported and well represented. Patty and her team are who you want [and need] in your corner when selling or purchasing a home. Patty Sells NC is top-notch!
Danielle Cooperstein
We can't speak highly enough of our experience with Patty, and the PattySellsNC Team. Our experience began with meeting Patty at her office to talk through what we were looking for in a home, and what to expect from her as our agent. Patty provided ideas on neighborhoods that might fit our wants, and the type of home we might expect to find within our budget. We knew she was the right agent for us based on her passion and knowledge.
Professionalism- During our search Patty was always honest with us, and shared her professional opinion about each property. We always felt that she truly had our best interest at heart. We never felt pressured even after looking at numerous of homes. The PattySellsNC Team is an active agency; however their level of attention will make you feel as if you are their only client. Patty was always on time or before schedule for showings. She was very flexible, and always prompt in returning calls or responding to our emails.
Expertise- As a family we were a little misaligned in our expectations. I wanted perfection, while my husband was okay with making fixer upper/cosmetic changes. To say the least we definitely tested Patty's patience and knowledge about local communities. She found homes that was a good balance, but recommended we consider new construction based on the wants. She was spot on! We didn't find a desired resale home, as Patty was able to help us secure a lot for a new construction. Having Patty as our agent was favorable as we knew there was a wait list in the community based on previous efforts. This only attest to her established statue in the realestate community. Through the entire process Patty and Colleen (Closing/Transaction Manager) was there to support us.
We are very pleased with our new home, and thankful that Patty was our agent. With complete confidence we would highly recommend Patty to anyone in the market for a new home. Many thanks to Patty and The PattySellsNC Team!
Melissa and Brian Evans